Supported Loving toolkit
LGBTQ social groups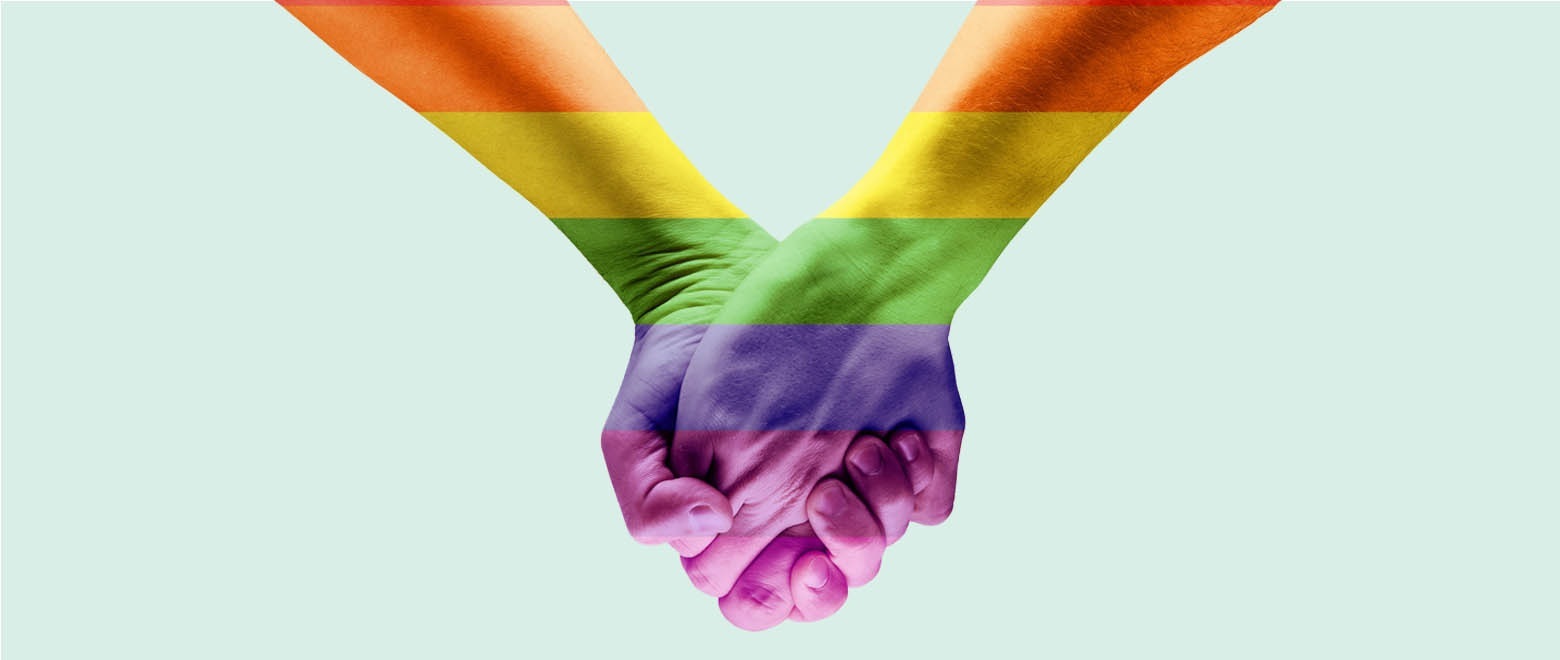 LGBTQ+ social groups for people with learning disabilities and/or autism can be a great place to help people to meet others who understand and be a place to make friends and have fun.
Arcadialdas Doncaster
LGBTQ+ social group for people with learning disabilities and/ or autism
Tel: 07709914114
Email: Paul
Better Things Manchester
LGBT group that meets the third Monday of the month at 6.30pm-8.30pm at LGF, 5 Richmond Street, Manchester, M1 3HF Better Things Manchester
Tel: 0161 728 7616.
Meet N Match
Meet N Match is an LGBT Group (Bi-monthly) in Lancashire Meet N Match website
Tel: 01254 457026
Email: Meet N Match
Mates N Dates

Mingle is a group for adults with learning disabilities who identify as gay, lesbian, bisexual, transgender, cross dress, or just feel 'different' in Oxfordshire. The Mingle groups meet every month, running workshops offering members support and the chance to talk. Mingle organises days and evenings out.

Tel: 01993893583
Email: Mates n Dates
OUT in Leeds
A social group for people identifying themselves as LGBTQ with a learning disability or autism. A safe place to make new friends, meet, talk, get advice and support and most of all have fun. The group meets every Tuesday evening in Leeds city centre.
Tel: 01132443729
Email Danielle Martin
Rainbow Friends London
Social group for people who identify as/with LGBTQ. and Learning Disabilities who meet at 2pm, the first Friday of each month at London Friend, 86 Caledonian Rd, NI
Contact via Twitter
or email Jon
2BU Wakefield

2BU Wakefield runs a monthly social group meeting every second Thursday in the month for adults with a learning disability who identify as LGBTQ+ in the Wakefield, West Yorkshire and surrounding areas.

Join the conversation on Twitter.
Like us on Facebook.
Or email them.
Wild Rainbows
Wild Rainbows are a group of Gig Buddies in Brighton who identify as either Lesbian, Gay, Bisexual, Transgender, Queer, Questioning or other. They like to hang out as a group and socialise.
Tel: 01273 600438.
Disclaimer
The organisations and services listed on this page are included in the Supported Loving toolkit to assist you and are provided in good faith.
Their inclusion in the Supported Loving toolkit does not imply that Supported Loving nor Choice Support endorses or supports them, nor does the absence of any other organisations or services, who are not included, imply that Supported Loving and Choice Support does not support them.
Supported Loving and Choice Support cannot be held responsible for any damage or loss caused by any inaccuracy in the Supported Loving toolkit, or on linked sites/pages. Supported Loving and Choice Support cannot control and is not responsible for the privacy practices of any site to which a link is provided. It is recommended that you read the privacy policy of any site you visit, particularly if you are asked to give personal data.
Every care is taken to ensure that the information listed in the Supported Loving toolkit is accurate. If you discover any information which you believe to be inaccurate, please let us know.