Supported Loving toolkit
Housing and supporting relationships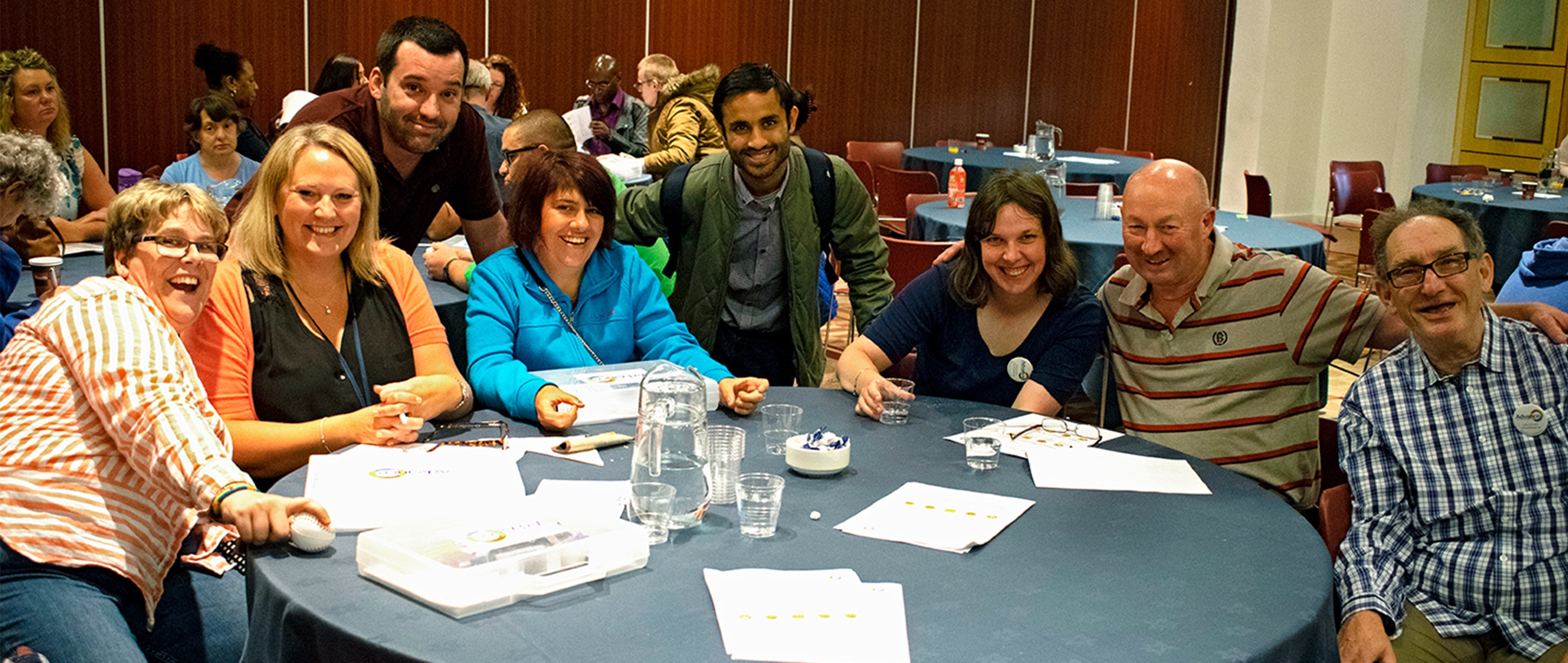 What do you do if a person with support needs wants to live with their partner, and this has an impact on their housing?
It is important to balance people's wishes against any safeguarding concerns, and particularly important to make sure that the person has continued security in their home and tenancy. The most common reasons that people's tenancies are put at risk are:

unpaid rent and

anti-social behaviour.

These risks must be considered before any changes to a tenancy are agreed.
How best to support people
When a person with support needs has a partner who they want to move in with, it can mean changes to income benefits for both partners, if they are seen as a couple. Before a move takes place, we need to work with the person to understand their income and expenses to make sure that the change is affordable for them. It's important that this is done in a way they're able to understand.
It is important that housing providers maintain the person's security in their home and tenancy. To do this we need to understand any previous housing issues the partner might have had. For example, some anti-social behaviour can put a tenancy at risk.
Funding commissioners must be consulted and be in agreement with plans for the move (for example, where a nominations agreement exists). This is important to make sure that any funding is not put at risk.
We need to make sure that both partners understand the implications of moving in together. It's important that people understand that this is a long term change, that they know each other well, whether family and/or carers are supportive of their decision and (as with any couple) that they have talked about what they expect living together to be like. An open discussion with both partners and their support network can allow us to understand the relationship, and if it is likely to last. We work to minimise upheaval by making the process as smooth as possible, and hopefully avoiding another major life change of the arrangement not working out.
Do...

speak to each partner alone (as well as in a group discussion) to make sure they are not being pressured into a move
involve family and professional support and take their views into account, as they often know the person better than we do
seek expert advice on possible changes to income - for example, speaking to the DWP and housing benefit.
Don't...
promise anything until a decision is made - make it clear this has to be a good move for both and this can take time to explore
agree to a type of tenancy that reduces the person's security
agree to a type of tenancy that would leave the couple with financial problems.
Case study
Jill was an existing Advance customer, who had been living happily with a housemate in a two-bedroom house. When her housemate moved out, Jill asked if her partner Jack could move in with her. So that we could fully understand his needs, Jack filled out an application for Advance Housing.
We spoke to the commissioners, who agreed in principle to the move, and so we arranged a meeting with Jill, Jack and their appointees.
Jill and Jack had been together for eight years, with each knowing the other's family well and the families spending time together too. Jill and Jack were planning to get engaged and both had the capacity to understand what this, and moving in together, involved.
The appointees contacted DWP and Housing Benefit and checked likely income. It was agreed with Housing Benefit that each partner would have their own tenancy and Housing Benefit claim, ensuring that if either wanted to leave in the future, the other partner would not lose their home. This also meant Jill and Jack kept separate income (ESA) as benefits were not treated as a joint income. This could be agreed as Jill and Jack each have a bedroom in the house, meaning they can have their own private room for times when they need space.
Jack moved in with Jill and they have been enjoying living together for over a year.