Blog
Love is not a luxury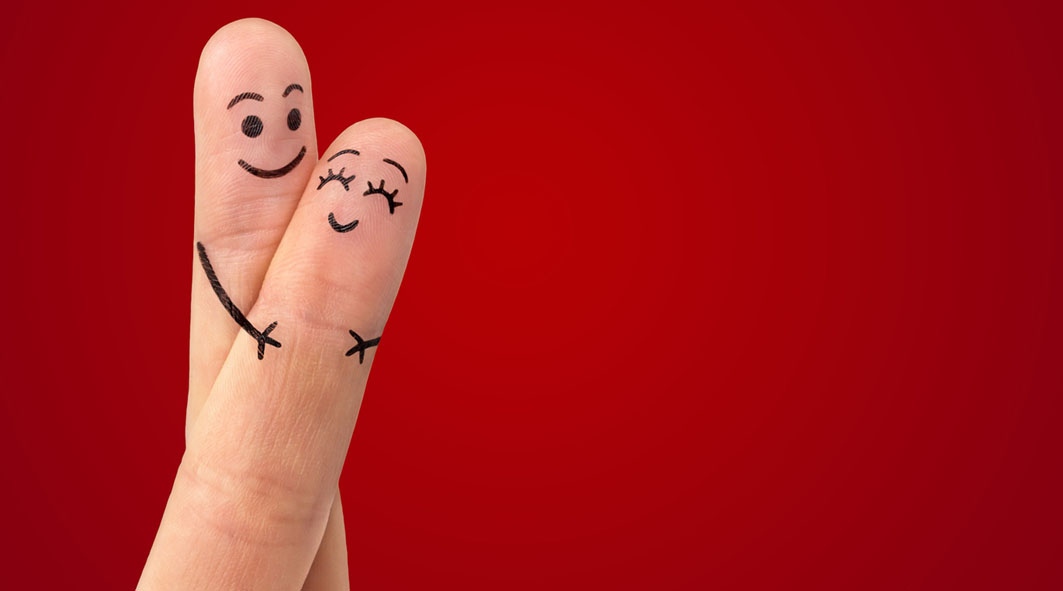 Dr Erin Ferguson's research explores how people with learning disabilities can access the messy, fun, exciting and frightening world where love is not a luxury.
As a Clinical Psychologist in a Community Learning Disability team I have met lots of people with learning disabilities struggling with aspects of their sexual identity. I wanted to know more about how people with learning disabilities have successfully met partners. So I did some research interviewing people, with learning disabilities, who were in love. Finding people to talk to was surprisingly difficult. This led me to think why intimate, loving relationships seem so few and far between.
I tried to understand what was so special about the people who had found love. I noticed that these people were so proud of their relationship. Meeting a partner was in itself a sign of success. It was as if they had defied the odds and overcome adversity by simply finding a partner. Arguably meeting someone special is what most people expect for adult life but somehow when you have a learning disability having a successful romantic relationship seems like you're exceptional in some way.
What I found was that other people had helped. Those who were lucky enough to find love talked about others involved who were instrumental in helping them meet their other halves. It could be family, friends, support staff and agencies.
What was it about these people that had helped? They offered practical and emotional help when it was wanted but they also knew when to take a backseat. Undoubtedly, they were trusted people who implicitly understood that finding a partner was an important aspect of adult life. The need for intimacy was seen as a priority, not an added-on luxury when other needs have been met.
I wondered what might get in the way for people when it comes to offering this kind of support to adults with learning disabilities? Perhaps fears of leading people to 'heartbreak' or possible exploitation mean that people operate on a 'better to be safe than sorry' approach when it comes to supporting people with learning disabilities in relationships. This does not seem fair to me. We all take risks and make mistakes when it comes to relationships. Arguably the best learning we do is when we come closer to the edge of 'safe' behaviour. Within services we are primarily driven by the need to protect however, it is equally important to talk openly about the importance of having opportunities to learn and experience the social and sexual world.
Agencies like Mates 'n' Dates are instrumental in meeting the need for people to learn about relationships through 'doing' in a safe and supportive environment. Getting out there and mixing with people, trying out dating and making romance real are core business for this exceptional organisation. Normalising romance in the world of learning disability has been one of its biggest successes – allowing people to have open conversations about their hopes of finding a partner with their support network and feeling a step closer to what was once a forbidden aspect of identity for many is incredible.
With the support of organisations like this and proactive support networks people with learning disabilities will access the messy, fun, exciting and frightening world where love is not a luxury.
Dr Erin Ferguson
Chartered Clinical Psychologist & Volunteer with Mates'nDates
The views expressed in the Supported Loving blog are not necessarily those of Choice Support.