Blog
When opportunity knocks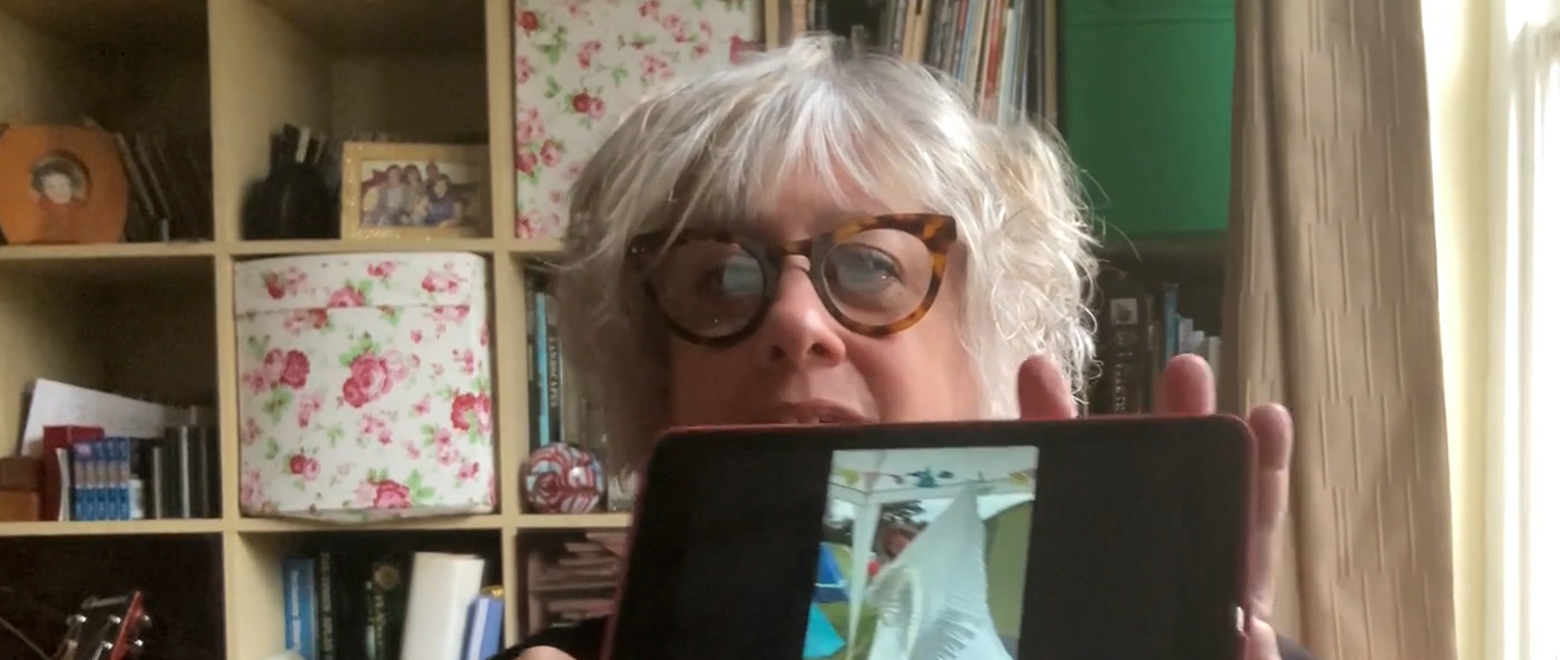 "Why is Sarah dancing around in a roll of tin foil you may be asking yourself?" Sarah tells us her story of holding back and regretting a missed opportunity when she could have been dancing in silver wings all weekend.
I was flicking through photos online at the weekend and came across this, and I'll try and… hopefully you can see that? Ok. So, you may be asking yourself why is Sarah dancing around in a roll of tin foil? Well, it's not tin foil at all – it's a silver cloak or wings! Like all pictures they tell a story so here's my story of how I came to be dancing in silver wings.

My favourite time of year is the last weekend in July. We pack up our car and we head off to the WOMAD festival for three days of blissful joy. Last year I spotted children and then adults swooshing around in these amazing, colourful, wing like cloaks. I instinctively knew that I wanted one, but I wasn't sure if, as a middle-aged woman, I should actually buy one. By the afternoon of day three I'd made up my mind and bought my magnificent wings. I took them back to our tent and as you can see from the picture I put on a performance for the family and friends. I thought we were actually alone until I caught a glimpse of a group of teenagers who were looking on in a mixture of confused amusement.
There is a point to this story and it's one of missed opportunity. If I could go back to day one of WOMAD 2019 I would snap up those wings and spend the next three days swooshing around to my heart's content. There's so much uncertainly at the moment so grab each opportunity to do the things that make you smile, make others smile and perhaps worry a little less about what other people may think.
Have a fun weekend. Bye.