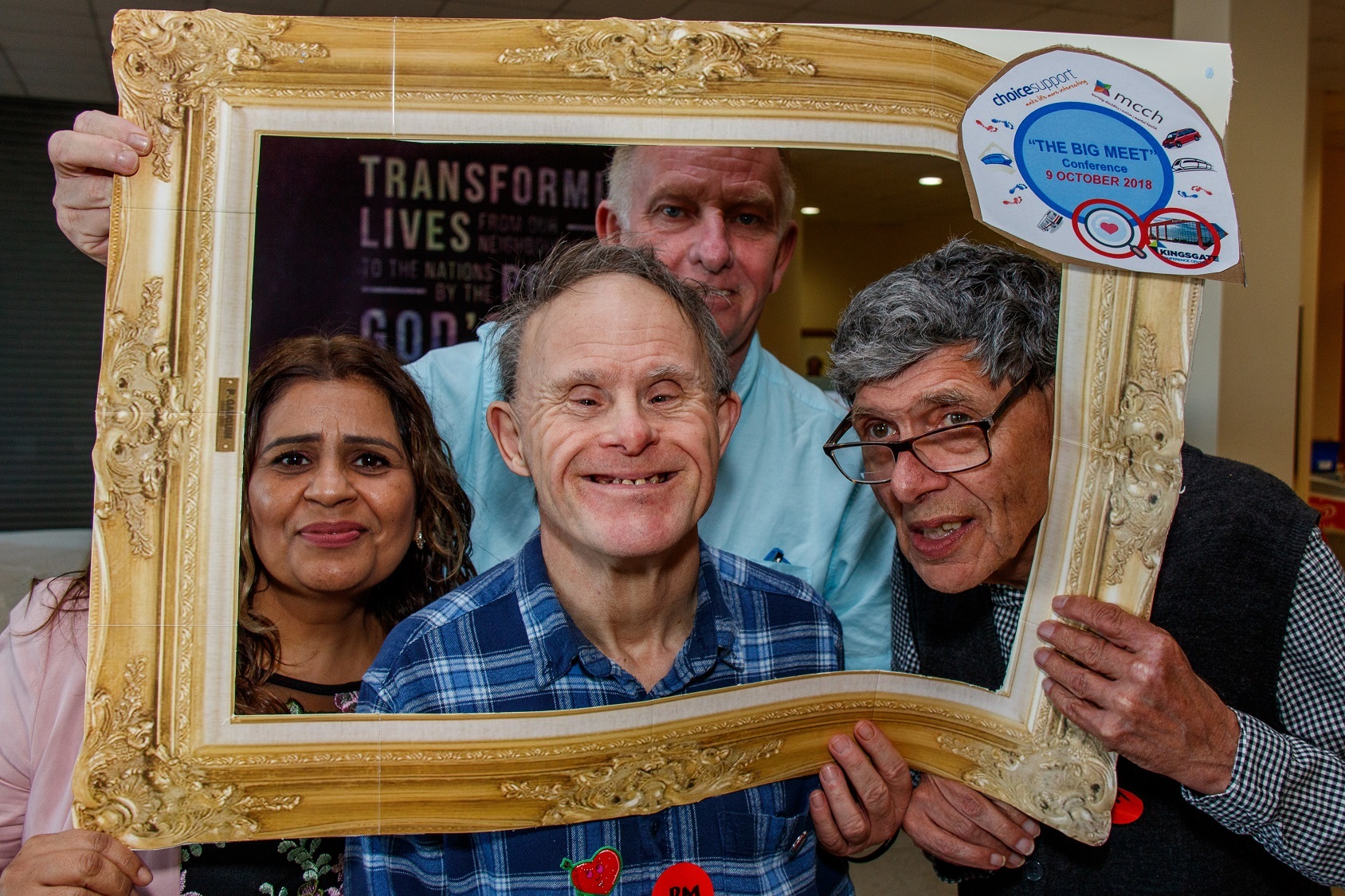 The Big Meet is Choice Support's event for people we support. It's full of workshops, talks and activities and is a perfect opportunity to meet more people.
Our sixth Big Meet was a special event, as it was the first time we could invite people supported by the charity mcch. In January 2019, mcch and Choice Support merged to become one charity, which means that we're now double in size. It was also a special event, as it was an opportunity to celebrate a milestone year for mcch - 30 years since they first started work.

I had a wonderful time and cannot wait to come to the next one. Paul, from Kent
Paul travelled to the venue in Peterborough from Kent and had a wonderful time. He enjoyed the food so much that he now wants to go to a Moroccan restaurant to try the chicken that was served at the event!
A fun-filled event
We always try to make sure people have fun, but also to open people up to new opportunities. We invited Claire and Tom from The Josephine and jack Project to talk about relationships and love - a topic that we often talk about and want staff to embrace. Our Supported Loving campaign can give you more information about the importance of good support when it comes to relationships and love.
We ran a variety of other workshops, including:
poetry and movement
arts and crafts
dance and exercise
pamper and massage
sensory stories.