Blog
Real life and soap operas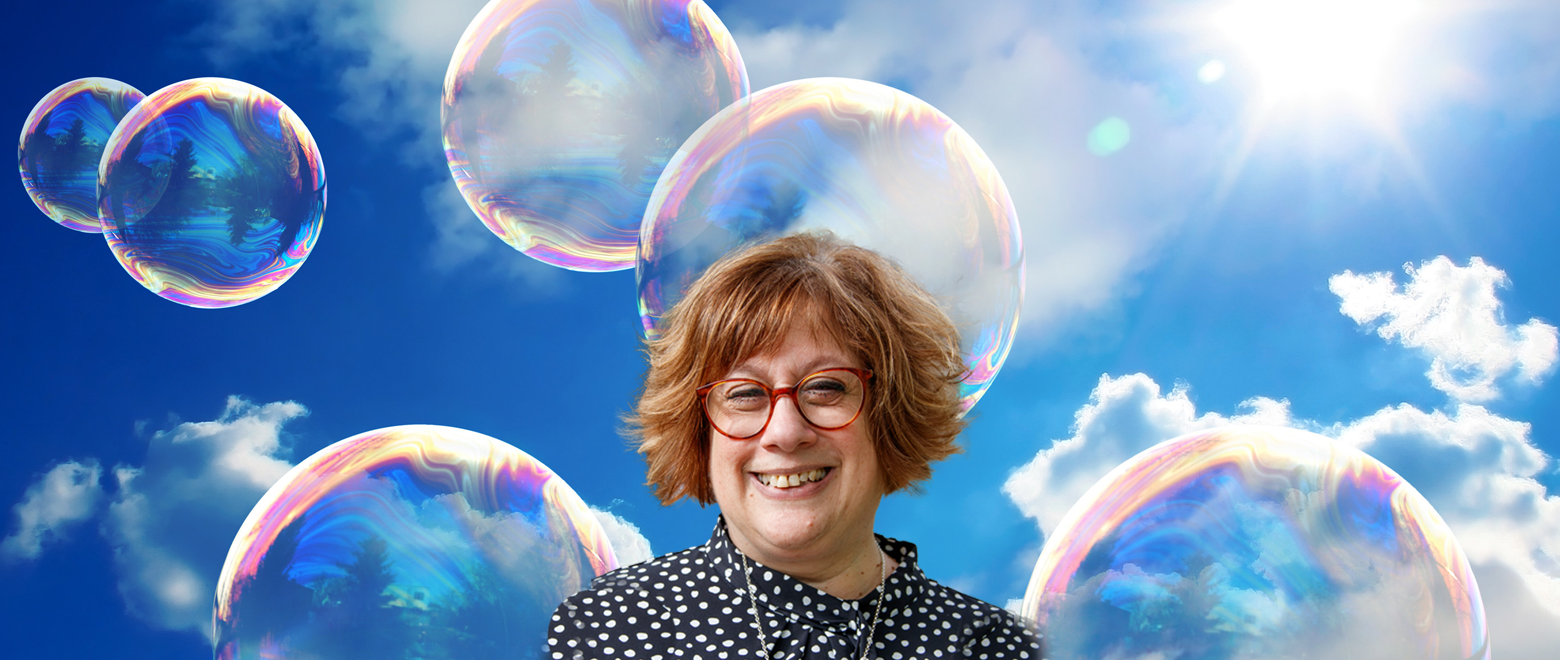 Sarah Maguire, our CEO, talks about her love of soap operas and how they were some of the first examples of TV programs in the 60's and 70's which attempted to show people with disabilities living independent lives.
Hello, the vlog this week is called 'Real life and soap operas.' I was delighted to read the following tweet this week from Sarah Gordy, and it read "I am so happy." In her own words Sarah is 'professional actor, dancer and model. I have Down's Syndrome but that is not all that I am.' Her work includes Upstairs Downstairs, Call the Midwife, Holby City and Doctors and she was the first person with Down's syndrome to be awarded an MBE in 2018. You may know Sarah from her role in the BBC drama The A Word. The programme, which is now in its third series, is about a family who have a son with autism.

In the last series the character Katie (who is played by Sarah), moves in with and marries Ralph (played by the actor Leon Harrop). 'I'm so happy,' is a reference to an announcement by the BBC that Katie and Ralph are about to get their own spin off series as they begin their first year as a married couple.
Since reading this I've been thinking about the roles played by actors with disabilities and realised that so many are in soap operas like EastEnders, Emmerdale, Hollyoaks and Coronation Street. You may not be old enough, or had better taste in TV than me, but my first memory of actors with disabilities was in a soap called Crossroads – it was a fictious or fictional motel based in the Midlands. There was a character called Sandy Richardson (played by an actor called Roger Tonge) and he used a wheelchair. Although criticised for its wobbly sets and bad acting, I have to admit I actually loved Crossroads! It was a real attempt by the ATV Network to deal with social issues and show viewers that people with disabilities led independent lives. Crossroads was also an attempt to show the role played by family carers.
Now this was all in the late 60's and 70's and although today, shows like The A Word, or There She Goes, which if you haven't seen please go onto BBC I player download and watch. They're gritty, they're complex, they're humorous and they're written to challenge stereotypes. Crossroads and all those soaps that followed have played, a role in bringing people with disabilities into our homes as part of everyday life. Love them or loath them soap operas do have something to say that's worth a listen.
Enjoy your bank holiday weekend. Bye