Vilija - overcoming barriers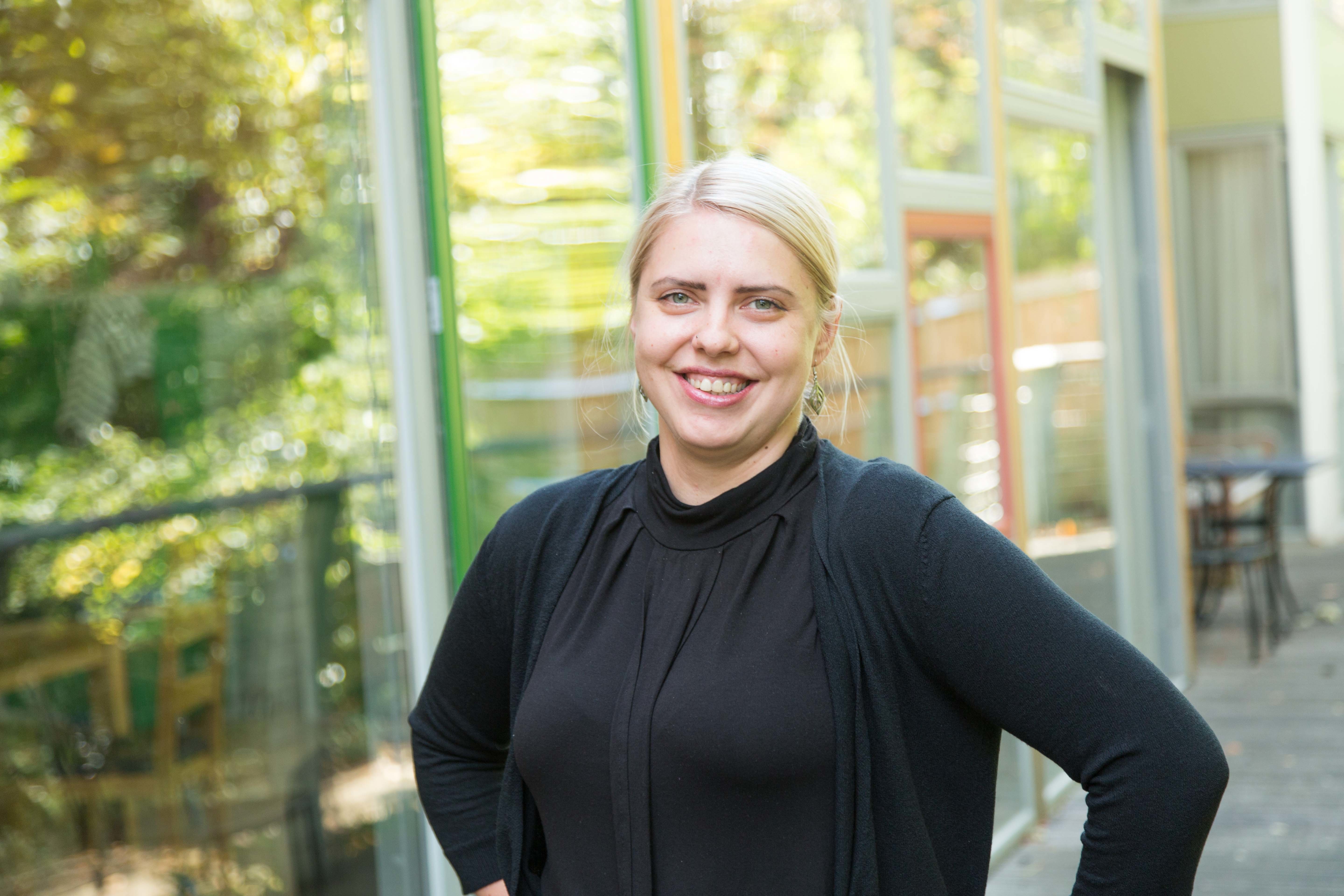 Vilija explains how she's gained a person's trust by overcoming anxiety with physical contact.
Vilija had volunteered in a dementia care home, before coming to Choice Support. She's been working with us for just over a year and has made a major break-through with a person she supports.
"When I started working with this lady, it was difficult. She didn't like anyone touching her – she was very anxious. She would pull away from any physical touch. Every interaction we had, I've tried to gain her trust.
"One day we were in the sensory room together. I offered her my hand a couple of times, with nothing back. Then suddenly she touched it and then quickly moved her hand back. I was amazed that she did it. Then I saw her looking for my hand again. And now I can tell that she wants to hold my hand. It's such a fantastic experience to see the progress we've made. She just needs time to get used to people."
Vilija was worried she wouldn't be able to do this role. "I was scared at first. I had never worked with people who have learning disabilities or mental health needs before. I was worried about how I would interact with people. But the job is so rewarding and I love what I'm doing."
Working with people who are unable to communicate can be a challenge, but one that can be overcome. "You can soon tell by someone's sounds or gestures whether they are anxious, unhappy or pleased. Spending time with someone helps you to better understand them."
I think the most important thing for me is to have a good manager. I can speak to her any time and she helps me with any issues I have.