What we do
Checking our quality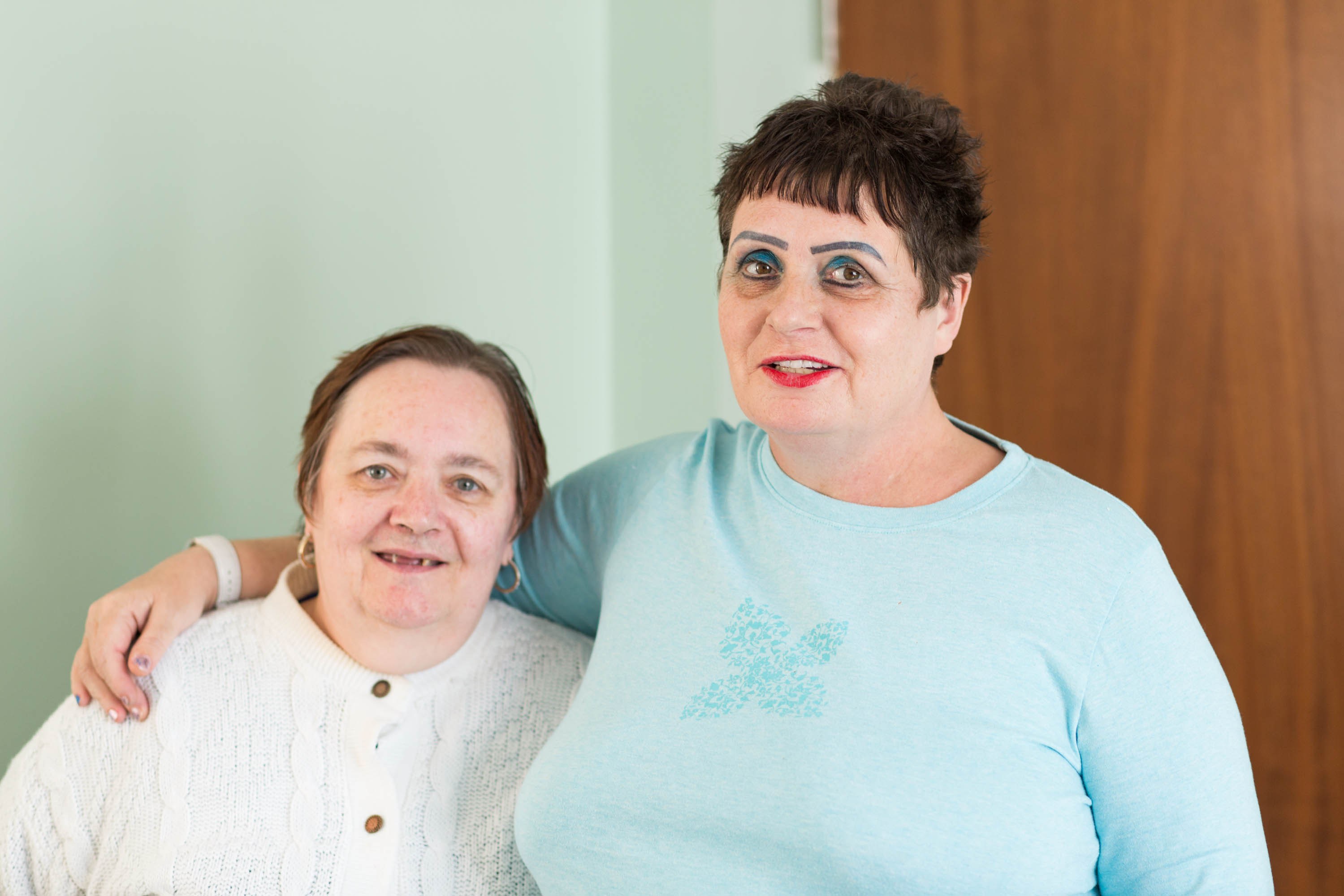 People have the right to the best possible support. That's why we work to the highest standards and continually check to see if we're getting things right.
What does good quality look like?
Many things contribute to good quality support – feeling safe, being respected, trusting your staff, achieving your goals, having control over money, having real choice in your life, and more. Ensuring we provide good quality services is the responsibility of everyone at Choice Support. Whether it's the finance team, housing team or support services, by working together, we will continue to improve.
Here are just some of the things we do.

Quality checkers
Quality checkers are people with experience of being supported, who we employ to help us review, check and monitor our services. They bring a uniquely informed perspective to their work, because they all have first-hand experience of services.
Quality checkers visit the homes of other people we support. They ask a series of questions to find out how happy people are with their everyday lives and our support. Quality checkers also speak to family members, and use other communication methods and observational skills to gather information, so that people who don't use verbal communication are included. A full report of the check then goes to the person, their staff and senior manager and also to Choice Support's trustees.
Choice Support became one of the first organisations in the country to employ quality checkers, in 2006. We currently employ more than 20 trained, skilled people in this role.
As well as continuing to employ and manage our own team of quality checkers, we have helped promote quality checking across the country.
We sponsor and helped set up the Association of Quality Checkers, a not-for-profit membership association for disability organisations providing quality checking services.

Internal quality monitoring
Our quality audit team uses a suite of tools to assess and examine support from multiple perspectives. We look at how well support is planned and delivered and include observation and consultation with people we support, their families and their staff. This means we can provide support and advice on potential improvements. We also support and encourage our managers to self-assess the quality of support that they are responsible for so good practice can be recognised and celebrated and continual improvements encouraged.
Values and purpose
Our support is based on strong foundations. Our purpose is to create opportunities for people to be happy. We have robust policies and procedures and provide comprehensive training to better support people. Our values underpin what we do and help us to be the best we can be:

We care
We care about people and stand up for what is right.
We respect
We are open and honest and value people for who they are.
We learn
We listen, we work together and we continue to improve.
We lead
We are experts at what we do and make good ideas happen.
We are regulated by the Care Quality Commission
The Care Quality Commission (CQC) is the independent regulator of health and social care in England. CQC inspects and rates our services to make sure they are safe, effective, compassionate and high quality. CQC publish their inspections and ratings on their own website. You can also view them here.
Asking people and families what they think
We regularly ask for feedback from people we support and family members. We do this at every opportunity. This might mean during one-to-one support, at a tenants' meeting or during a family visit.
Additionally, we employ independent consultants to carry out surveys, asking people we support and family members to comment on what we do.