Blog
"Don't ever call us unskilled again!''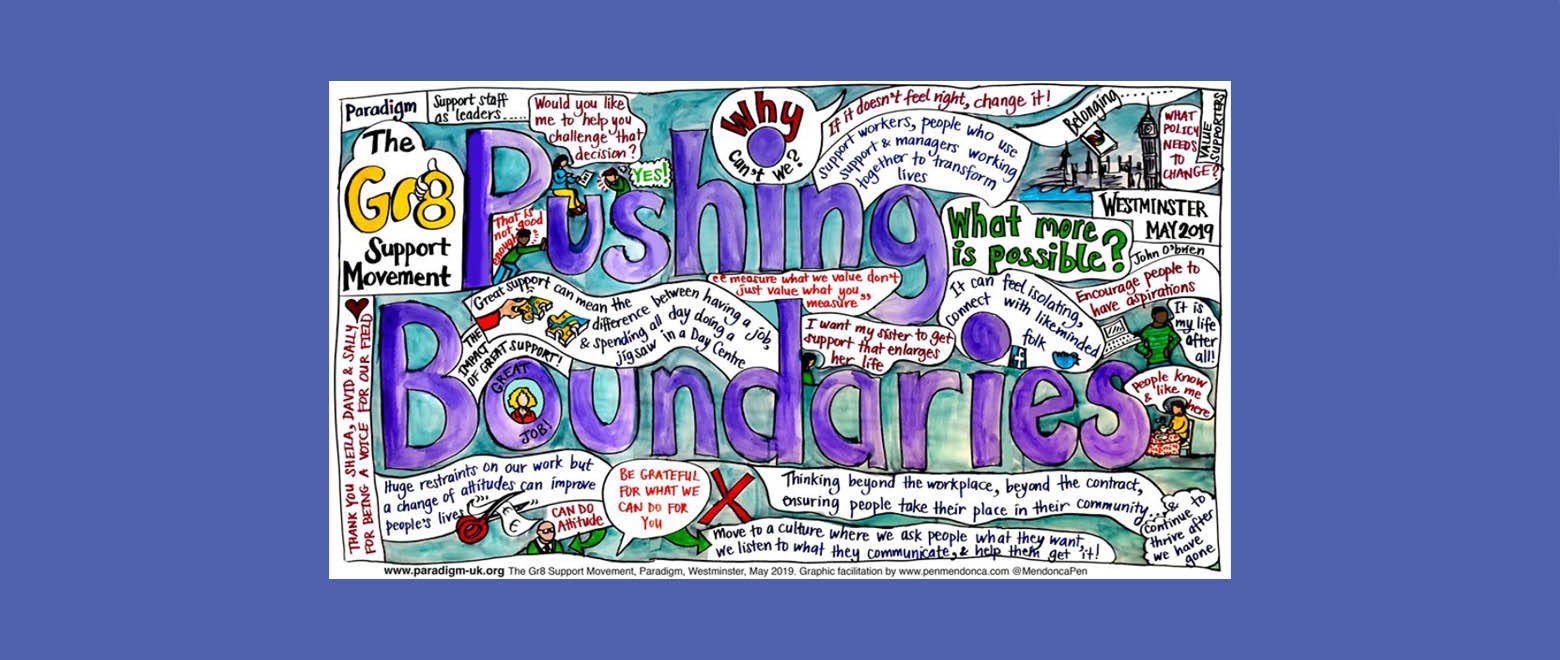 The essential and highly skilled work of support workers during the Covid-19 pandemic is recognised in a new report from Paradigm.
Choice Support staff took part in a snapshot survey conducted by Paradigm, a development and training organisation, to reflect on the creativity and thoughtfulness of support workers and to share their ideas and experience.
Paradigm have just published their qualitative findings as part of the Gr8 Support Movement. The Gr8 Support Movement was set-up by Paradigm to help people with learning disabilities or autism to live happy ordinary lives with great support.
Choice Support's Chief Executive Sarah Maguire says, "This survey and report highlight the values and humanity that are at the core of the support worker role. Without fuss or fanfare support workers carried on with their jobs to ensure people's lives were protected. I am humbled by their resilience, commitment, and outraged that anyone could describe their work as unskilled."
You can download the written report below, or listen to the full report and a short version here.
Find out more about Paradigm's Gr8 Support Movement.