Supported Loving toolkit
Writing a sex and relationships policy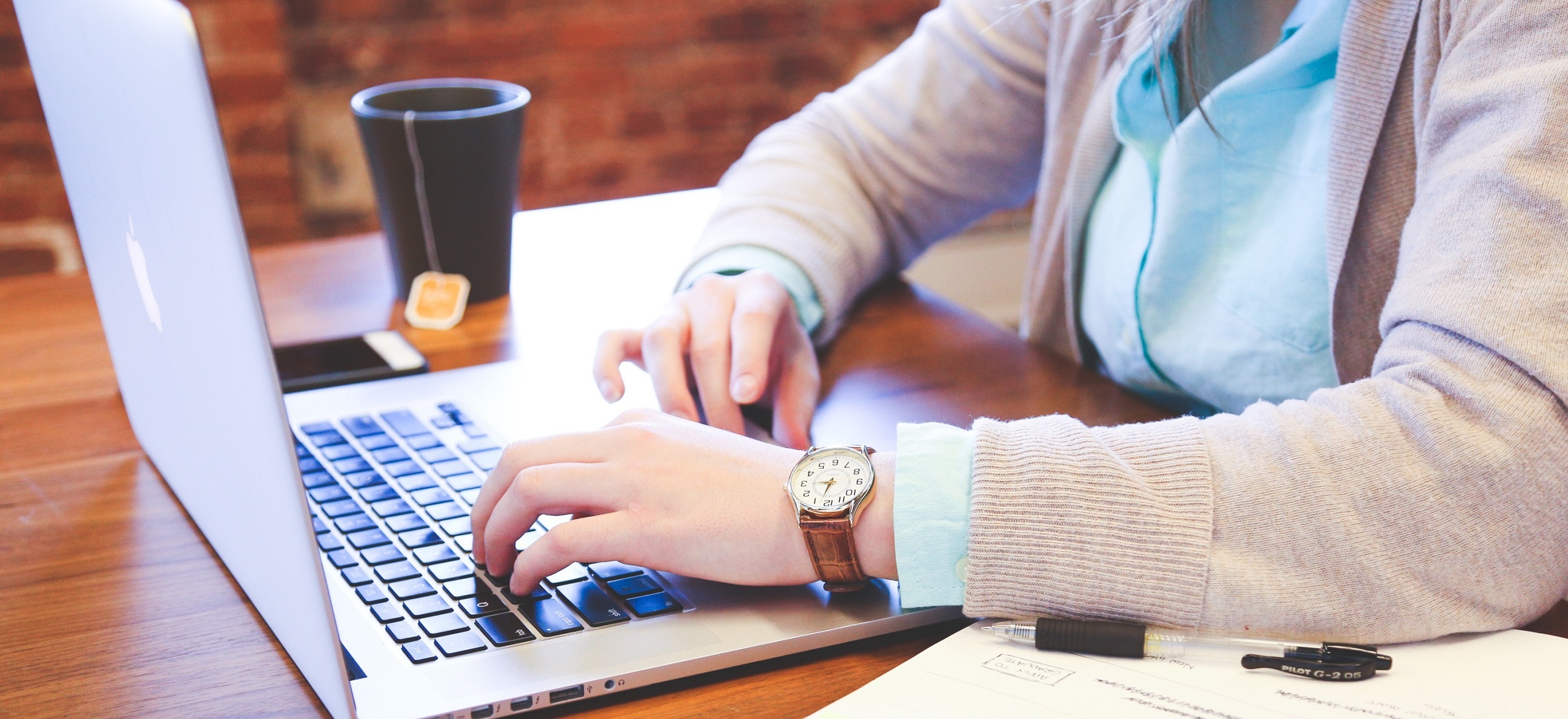 When organisations do not have a sex and relationships policy staff can be unsure about what is expected of them and how to respond to sensitive situations.
Not having an adequate policy can lead to staff fear and anxiety about tackling issues, resulting in information being withheld and needs remaining unmet. Similarly, without a specific policy people being supported are unclear about what, if any, help will be offered to them in expressing their sexuality or having the opportunity to develop intimate relationships. People with a learning disability think that this information should be readily available in an accessible and meaningful format.

Why have a policy?
Here are the benefits of having a sexuality and relationships policy:
There is consistency of approach to situations.

People understand their rights and responsibilities.

Staff are assisted to feel confident in addressing issues.
Best practice in services is promoted.

People are provided with support and backing in decision making.

Actions will comply with legal standards.

It shows that the organisation values and recognises loving relationships and sexuality as fundamental human needs.

A relationships and sexuality policy should assist all those coming into contact with the agency, including people using services, family members and support staff to clearly understand how the organisation will approach and deal with sex and relationships needs. There should be a focus on people's rights to enjoy personal and sexual relationships, helped by staff who are secure, knowledgeable and positive enablers.
What should be included a policy?
Whilst each organisation might have different priorities, some key elements to include in a policy include:
Values

These are the principles on which the organisation is based and will state its commitment to supporting relationships.
Rights and responsibilities
This may need to identify the different rights and responsibilities of people with a learning disability, family members and staff/managers.

Relationships
Reference should be made to people having a choice about the relationships that they are involved in, including diverse sexual and gender expression and practices.
Legal framework
Include Human Rights Act 1998, Mental Capacity Act 2005, Sexual Offences Act 2003.

Sexuality and sexual practices

The main part of the document will have information about how to support people to express their sexuality and engage in sexual relationships. This will cover areas such as: masturbation, pornography, pregnancy and parenting, social media, intimate care and menstruation.
Clear standards of practice should be provided, with details of what is expected and how to deal with particular situations.
Sexual health and staying safe
This should reference proactive strategies for sexual abuse prevention and link to the organisations safeguarding processes. It should also include information and advice in relation to contraception and sexually transmitted infections.
Training and support
This is vital to the introduction of the policy and should clearly outline what training, information and support will be provided, particularly for staff and people who use the service.
References/sources of information
There should be information included about documents and organisations, both local and national, that can provide additional advice and support.
Suggestions for how to develop the policy
Involve a range of interested people, including those using the service, family members, Trustees, staff at all levels and volunteers. Collaboration in this way is more likely to lead to everyone accepting and using the policy.
This may be via a series of meetings in the form of a working group or individual discussion/surveys.
Consult external sources for up to date examples of good policies, but don't be tempted to copy the whole thing.
Use known sources of expertise to check that your policy meets local and legal requirements, such as adult social care representatives, solicitors, and sexual health staff.
The draft policy should be shared widely, in an accessible format, before being finalised.
Do...

ensure that the policy is regularly reviewed in order that it keeps up to date with case law and relevant policy changes
make sure that the policy is inclusive of everyone in society
provide training about the policy for staff and people who use the service.
Don't...
just copy a policy from the internet, as this will not reflect your agencies values and will not be owned by the people involved
fail to share your policy widely - it should be usable and accessible
just leave the policy in a cupboard - make sure that it's regularly referenced and used.
Case Study
In 2014 The Brothers of Charity Services didn't have a Sex and Relationships Policy. They didn't even have any information about friendships and relationships to help people with disabilities and support staff.
So Voice for All, our advocacy group, wrote our very first easy read booklet called 'How best to support me with Friendships and Relationships.'
We wanted our staff teams to know what they needed to do to best support us and to make relationships happen for us.
In 2015, we started receiving training from the U-Night Group, who gave us really good information and helped us learn about relationships, sex and sexuality, and staying safe.
In 2016, Voice for All were invited to write a National Sex and Relationships Policy for the Brothers of Charity Services. We made sure that self-advocates, staff and managers were involved in this process. The U-Night Group also served as consultants.
The policy is called 'Love, Sex and Relationships' and we have also produced an easy read version, so that people using the Brothers of Charity services know what they can expect from support workers.
Both documents help everyone concerned to openly and freely help and support each other with friendships and sexual relationships.
It has taken time, effort and patience to do this work, but it has been worth it.

Voice for All - the advocacy group of Brothers of Charity and the U-Night Group, a user-led training organisation, both based in Lancashire
The views expressed in the Supported Loving toolkit are not necessarily those of Choice Support.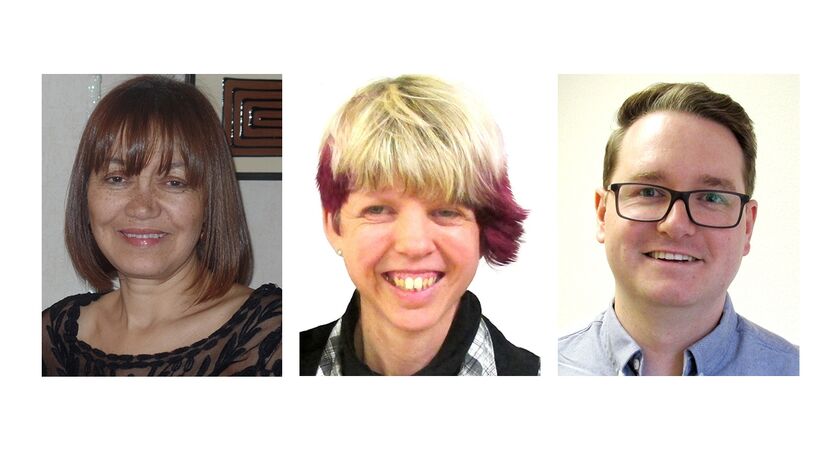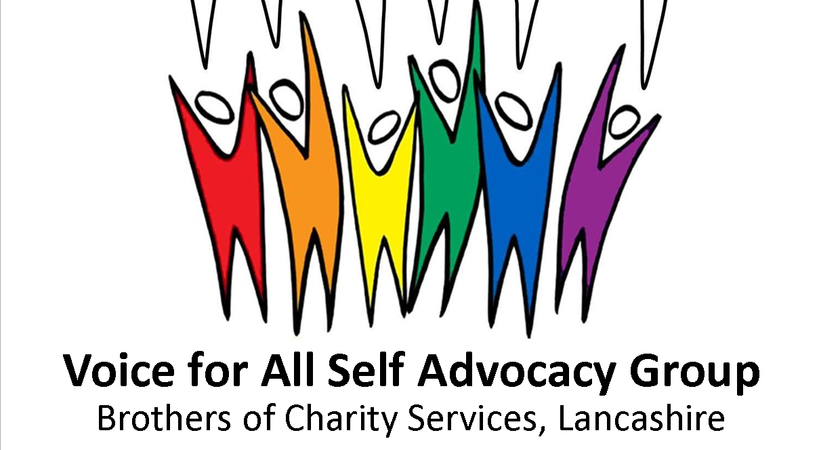 Brothers of Charity - Relationships and sexuality policy
Voice for All - Sex and relationships policy (easy read)
Adults with learning disabilities personal and sexual relationships
Supporting disabled people with their sexual lives