Supported Loving
Autistic loving
Supported Loving's research study working with autistic people who use social care, finding out what support they'd like with sexuality & relationships and designing staff training.
'Supporting autistic people: best practice surrounding sexuality and intimate relationships' is a research project funded by the National Institute for Health Research School for Social Care Research (NIHRSSCR). Research shows autistic people can face difficulties in developing and maintaining intimate relationships but there has been no research to explore what kind of support they feel would benefit them. This study will explore the support social care staff could provide, and design training to help them to do this.
Could you help shape our research study?

We need people for our advisory group who are:
autistic
living in England
18 or over
using social care.
We want this group to be as diverse as possible in terms of age, race, ethnicity, gender, sexuality, and communication preferences.
The advisory group will meet with the researchers on Zoom to shape the way the research is designed and carried out. We plan to have five one hour meetings (June 2022—January 2023).
Advisory group members will each be given a £20 gift voucher for every meeting they attend.
To apply for the advisory group, or to ask questions, please email Rose.
Please apply as soon as possible and by Sunday 22nd May at the latest. In your email please write 50-100 words on:
Why you want to take part.
What kind of social care you access.
The perspectives you would bring to the group.
Our research
We will interview 20-25 autistic adults who use any sort of social care service (like support with housing, or help from a PA). We want to find out what kind of support they get, or would like, from social care staff with sexuality and loving relationships. We will use what we find out to design training for social care workers who work with autistic people so they can provide the right kind of support in the future.

An advisory group of autistic people who have experience of using social care will work with us to plan and shape our research.
Dr Claire Bates (she/her) Lead Researcher
"I am a researcher who has worked in social care for 18 years. I run a network that supports good practice surrounding sexuality and relationships."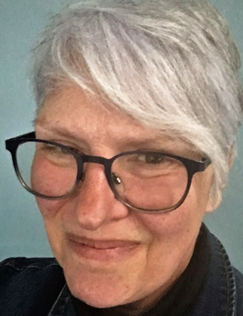 Rose Matthews (she/her) Research Assistant
"I am an autistic researcher with a background in autism advocacy, academic research and social care work."