About us
How we support you
We put you at the centre of everything we do, so you have the choice and control you need to live your life.
Our goal is to help you live the life you want with support that's right for you. This could include living on your own or with others, cooking safely, going out more, having a relationship or finding work. You are in control of your life. You will be supported to make choices about controlling your own budget to make sure it's spent on achieving your goals.

You will be fully involved in planning support that feels right for you and you may wish others to be involved too, like your family or friends.
In Choice Support we use a range of tools and approaches to support people. But we do understand that what may work for one person, may not work for you - everyone is different, after all.
Here are some of the approaches we use:
Everyone can communicate
Many people we support have difficulty communicating their choices. We get to know you first, to find out what communication methods work best for you. This may include using speech, signing, using objects as reference, technology, gestures and body language. Our Inclusive Research and Involvement team provide communication support and training to all our staff. The team also works with local speech and language therapists and our support staff to quickly put in place any recommendations. Read about Amy, someone we support in London who doesn't use speech, to see how everyone can communicate.

Positive Behavioural Support

We believe that people express themselves in different ways. Sometimes people we support display behaviour that may be challenging for the people around them. Choice Support believes that if people have choice and control in their lives, do the things they want, and are supported in the way they want, their challenging behaviours are likely to reduce. Click here to find out more about our positive behavioural support.
Mental ill health
Mental health problems can affect any one of us at any time. This can also impact the people around you, including your family, friends and carers. We focus our mental health support work on a person's recovery journey. For some this can be about being well again, for others it can be understanding more about how to manage problems related to their health and lifestyle. Find out more about our approach to supporting people with mental health needs.
I love my independence, and going out on my own whenever I like. Matthew
Matthew lived at home with his Mum before moving into his new home. Now he shares with a friend and couldn't be happier.
Read Matthew's story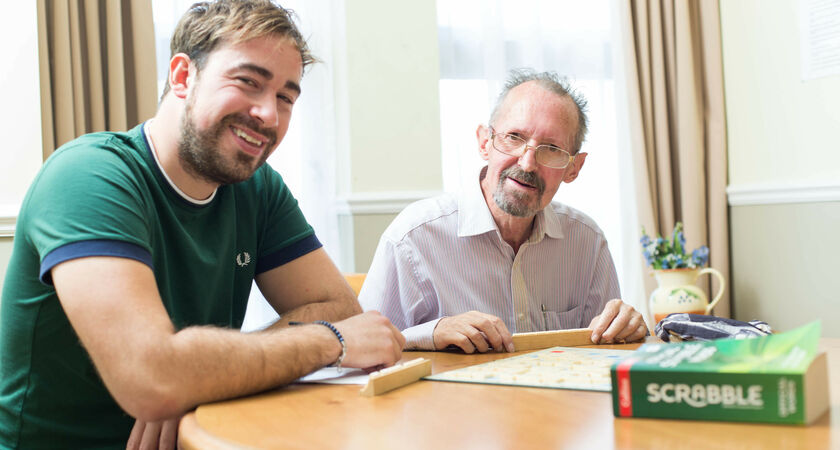 I do the cooking with staff and they help me to keep my room tidy Terry
Terry moved into a shared house in Essex over five years ago, where he gets support to manage his mental health.
Read Terry's story